WALKING TOURS OF OXFORD
and area, by
BILL LEONARD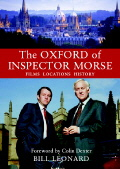 Also available from
the Oxford Tourist Information Centre,
Blackwell's Bookshop and other booksellers in Oxford.
TREASURE HUNTS
Treasure hunts are ideal for visiting groups, for example company social outings, conference breaks or society outings. They can either be treated as a fun way of seeing the great buildings of Oxford from a unique perspective, or a competitive, but still fun, team-building event.
The group is divided into teams of ideally 4 – 6 members, who follow a trail answering questions which test their observation and deduction. In making the arrangements I need to establish:-
The date, starting time and duration required
The meeting and finishing points
The approximate size of the group and therefore the number of teams
The average make-up of the competitors e.g. UK nationals or overseas, familiarity with Oxford
If prizes are to be presented and for what e.g. winners, booby (otherwise it is a Mystery Trail)
Teams are given Oxford College names, and receive bespoke Question Sheets as they leave, at short intervals. After each question clear directions are given to the next point.
The questions are set according to the groups' composition. Often there is a lead question testing observation, of signs, architectural details, sometimes with a simple mathematical content. Difficulty is often introduced by the addition of supplementary questions, for example testing knowledge of history or general knowledge associated with the main question.
Each stage should last up to one hour and covers a relatively short distance. A typical route wends through the lanes and alleys of the old university area and may, depending on circumstances, go into a college. A marker for each team writes in the answers and hands in the sheet at the end of the first stage for marking. The interim results will normally be announced before the next stage, assuming there is one.
At the final venue, while much-needed refreshment is taken, the total marks are calculated and the results handed to the group organiser to announce them when appropriate.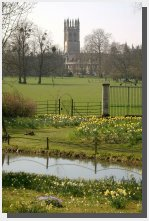 E-mail:
Click here
Tel/fax:
+44 (0)1865 865707
Mobile:
07791 062574