WALKING TOURS OF OXFORD
and area, by
BILL LEONARD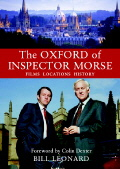 Also available from
the Oxford Tourist Information Centre,
Blackwell's Bookshop and other booksellers in Oxford.
STANDARD WALKING TOUR
My standard tour, 'Past & Present', is a leisurely walk of about two hours through the colleges and buildings of the University of Oxford and parts of the town. I speak clear English.
The maximum group size is usually limited to 20. Fellow guides support me when numbers exceed that, or when other languages are involved. Individuals or family groups who want a personalised tour are welcome.
So close together are places of interest, it is unlikely that you will walk more than 1km in the two hours. Unless you request it, you will not be taken to any building or area that makes an entry charge
COLLEGES: within the city centre are about 20 colleges laid out in traditional style, their limestone buildings arranged around lawned quadrangles. You will almost certainly go into at least one, probably several, especially in the afternoon when most colleges are open. A few colleges charge entry throughout the year, others from Easter to October. Within a college you will probably enter the quadrangles, gardens and chapel and possibly the dining hall. The complicated relationship between the colleges, the university and the students will be explained.
UNIVERSITY BUILDINGS: the University of Oxford is a major research centre and a federation of 39 teaching colleges. It administers the subject faculties, the buildings of which can only be externally viewed. It administers the Bodleian Library including the Sheldonian Theatre, and excluding Saturday afternoons and Sunday, the tour will usually visit the old library quadrangle and the Divinity School. There are five free-entry notable museums, which will not usually be visited, with the possible exception of the Natural History Museum. The Examination Schools and the University Press are closed to the public. The Oxford Union is a students' club and the garden is usually open. The Botanic Garden by the river Cherwell charges for entry in the summer.
TOWN AND NON-UNIVERSITY AREAS: linking the above are streets and alleys, where every corner presents a new unique view. The Church of St Mary the Virgin, Carfax and other towers provide aerial views. not usually climbed on the tours. The Covered Market is open, except Sundays, and the Golden Cross Yard has Shakespearean connections. The old taverns, often hidden, are the most likely place to see students! The area of the Norman castle and Oxford Gaol is being developed for a hotel and visitor centre and may well become part of the tour itinerary. The Town Museum makes an entry charge.
WATERWAYS: the old city is set on a hill, past which flows the Thames and its tributary, the Cherwell. Across both river flood plains is a web of former mill streams, and the Oxford Canal. Paths edge most of these, but unless requested it is unlikely that a tour will take them.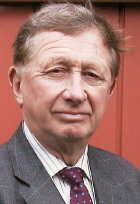 "I consider a tour a success if it combines the key elements of history, comedy, tragedy and irony, and stimulates argument and debate."


E-mail:
Click here
Tel/fax:
+44 (0)1865 865707
Mobile:
07791 062574