WALKING TOURS OF OXFORD
and area, by
BILL LEONARD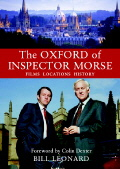 Also available from
the Oxford Tourist Information Centre,
Blackwell's Bookshop and other booksellers in Oxford.
There is no better way of seeing and understanding Oxford than on a guided walking tour.
Going where no vehicle is allowed, you will see the buildings, quadrangles and gardens of the famous colleges.  You may well find yourself listening to a choir rehearsing in a medieval chapel, or stand on ancient walls looking over over squares and meadows.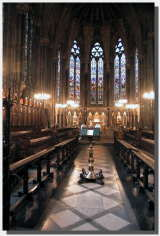 Not only will a guide take you to places that you would be unlikely to find by yourself, but also give you an overview of their past and present, and welcome your questions.
You will walk in the footsteps of the famous, and amongst the brilliant students, some of whom will be the celebrities of the future.
ABOUT ME
I qualified as a Southern Tourist Board registered guide (Blue Badge) in 1992, following a career in commerce in which I owned, or was a director, of several engineering companies.
My presentation is more populist than academic, more conversational than lecturing, as much light-hearted as serious I like to connect historical and current events, and to combine a proper respect for the university with an unbiased view of its past.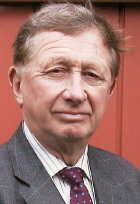 "I consider a tour a success if it combines the key elements of history, comedy, tragedy and irony, and stimulates argument and debate."


E-mail:
Click here
Tel/fax:
+44 (0)1865 865707
Mobile:
07791 062574