WALKING TOURS OF OXFORD
and area, by
BILL LEONARD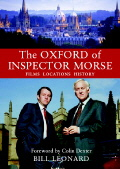 Also available from
the Oxford Tourist Information Centre,
Blackwell's Bookshop and other booksellers in Oxford.
PRICES & PAYMENT
Following your enquiry, I will give you a firm quotation for your requirements.
I prefer to make arrangements by email, failing that by Fax or telephone.
If you wish to proceed, I ask you to complete a booking form, from which I confirm all relevant details, notably the date, time and meeting point of the tour.
I require pre-payment, if possible 2 weeks before the tour, or at the time of booking if within 2 weeks. There will be an automatic refund if I am responsible for a cancellation, and discretionary if not.
The preferred payment method is by credit card.
Direct bank Transfer or cheques are acceptable. If you prefer cash on the day, I require a credit card number so that I may charge you if you fail to arrive.
Wherever possible I require a mobile phone number so that contact can be established in the event of late change or delay.
When I have to appoint fellow guides for support I will provide full details.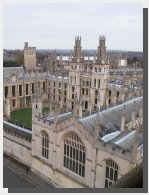 E-mail:
Click here
Tel/fax:
+44 (0)1865 865707
Mobile:
07791 062574