WALKING TOURS OF OXFORD
and area, by
BILL LEONARD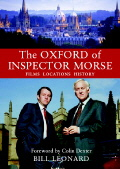 Also available from
the Oxford Tourist Information Centre,
Blackwell's Bookshop and other booksellers in Oxford.
SPECIAL INTEREST TOURS
Apart from 'Morse' and 'Ghosts', only a few tours are dedicated entirely to one minority subject. More often group organisers ask for special interests to be included in the standard Past and Present tour. My speciality subjects are:-
Inspector Morse and other books, cinema, and TV locations: We visit places associated with writers such as Shakespeare, Lewis Carroll, Thomas Hardy, C S Lewis, J R Tolkien, Oscar Wilde, Kenneth Graham, Graham Greene, Colin Dexter and Philip Pullman. Hollywood's interest in Oxford started with 'A Yank at Oxford' in 1938, followed by 'A Chump at Oxford' with Laurel and Hardy in 1940. 'Oxford' then was synonymous with the old University, and it was not until the 1990s that film makers used the city as a backdrop for more general productions, including the Harry Potter series and a James Bond.
Architecture: Oxford has buildings from most periods. Around every corner, mixed in together, are examples of Anglo-Saxon, Romanesque, Gothic, Classical, Baroque, Palladian, Gothic and Classical Revival, Modern and vernacular. You can see the works of Master Masons, and architects such as Wren, Hawksmoor, Gibbs, Jackson, Butterfield, Aldrich, George Scott, Woodward, Champneys, exploiting the easily-worked golden limestone, and set in gardens designed by such as Capability Brown. There are modern designs, in the science area and outskirts, by notable contemporary architects such as Jacobsen, Stirling, Grimshaw and Foster.
American Roots: the tie with America is strong and enduring. Former students include six state founders, one President, John Locke, James Smithson, the Wesleys, Dudley Moore, Tina Brown, Kate Beckinsale and Hugh Grant. Its architecture has been copied by Ivy League universities. In return the USA has given generously to scholarships, libraries and building funds. Over 1000 US students attend the university each year, to join many American academics and researchers.
Science, Medicine & Engineering: a subject that uniquely illustrates the thirst for knowledge; the clash with orthodox religion and the traditional Arts faculty; the barbarity of early medical practices allied to criminal punishment. It covers the experiments of the scientific philosophers, from 13th Friar Roger Bacon, the town's alchemists and apothecaries, the physic (now Botanic) garden, the foundation of the Royal Society, the grisly experiments of the anatomists of the Medical School; the discoveries of Hooke and Boyle. We see the Natural History Museum, from where the science area developed, and the Museum of the History of Science, and discuss the role of government in forcing science on a reluctant university, for national security. In the 20th century we relate how penicillin was developed, the work of such as Hawking, Dawkins and many others, and now the battle with animal rights activists.
History in specific periods: aimed at school or study groups wishing to concentrate on the architecture and Oxford connections of their course.
Evening walks: popular with conference delegates, and others tied-up in the day, this can simply be a walk around the floodlit university buildings with 'Past & Present' commentary (Romantic Oxford). Variations include regular stops at some of the old taverns (Pub Tour), and the ever-popular Ghost Tour recounting the haunted and ghoulish past of the city. If you want to propose to your partner at midnight in a romantic unforgettable place, that can be arranged too (result not guaranteed!)
Coach Tours: I can join your coach, or arrange a coach for you, to illuminate a tour of the nearby Cotswold and Chiltern Hills, Blenheim Palace, Stratford-on-Avon or even London.
Other subjects available: Alice in Wonderland: Tolkien and C S Lewis: The Civil War: Pre-Raphaelites: Religion in Oxford: Gardens.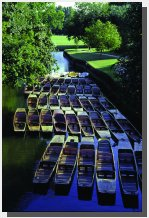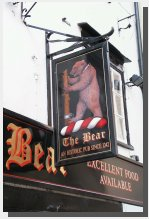 E-mail:
Click here
Tel/fax:
+44 (0)1865 865707
Mobile:
07791 062574