WALKING TOURS OF OXFORD
and area, by
BILL LEONARD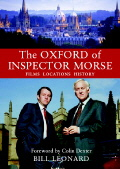 Also available from
the Oxford Tourist Information Centre,
Blackwell's Bookshop and other booksellers in Oxford.
MEETING POINTS
Oxford is an easily-accessible city. Coaches can drop-off and pick-up very near the centre, car drivers will either use the Park-and-Ride service or find ample parking at a number of car parks or street meters. There are regular coaches from London, Heathrow and Gatwick, and trains from London Paddington and elsewhere to the station, a short walk from the centre. Many visitors arrive from river and canal boats.


Where to meet is your choice, the following are recommendations for easily-identifiable places, depending on where you are coming from.

(A) The Martyrs Memorial at south end of St Giles
(B) Outside the Playhouse Theatre, Beaumont Street
(C) The corner of Broad Street with Catte Street
(D) Outside Carfax Tower, crossroads of High Street and Cornmarket

(E) Christ Church Memorial Garden Gate
IF YOU ARE ALREADY IN OXFORD:
Choose (C), (D) or (E) if you wish to go to Christ Church.
STARTING FROM YOUR OWN COACH:
From London East and the North (A) or (B)
From the South (E), offload Speedwell Street
From the West (B) or (A)

STARTING DIRECTLY FROM THE RAILWAY STATION:
(D) is nearest

STARTING FROM THE LONDON COACH:
(D) (alight in the High Street)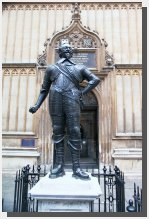 E-mail:
Click here
Tel/fax:
+44 (0)1865 865707
Mobile:
07791 062574